Dir en Grey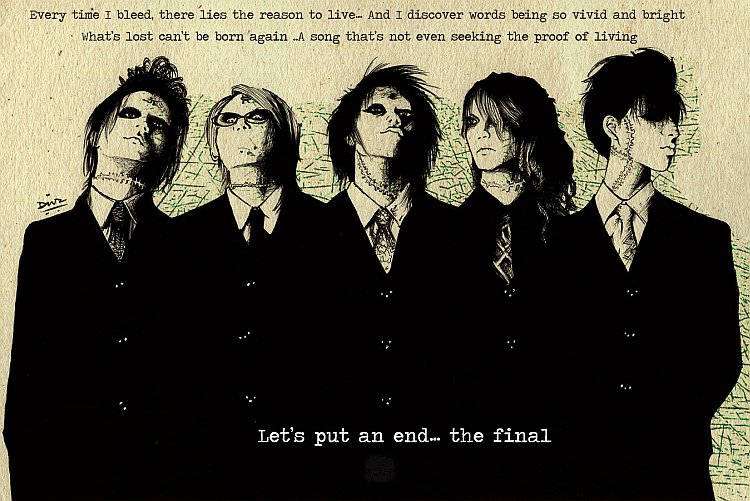 Dir en grey
Dir en grey is a Japanese rock band formed in 1997. While the lineup has remained constant since the group's inception, numerous stylistic changes have made its genre difficult to determine (though it is generally a form of rock music) This band is known for their incredibly graphic music videos, their video styling, and their unique Gothic style of dress.
I love how Dir en Grey is melodic and so gritty at the same time.
L to R: Kaoru (lead guitar), Kyo (vocals), Die (guitar), Shinya (drums), Toshiya (bass)

Brushpens + Ballpoint pens on paper + Photoshop

Divya Suvarna, a random maniac, loves drawing, painting, designing and appreciating art in all forms. She is an avid music listener, so much that her headphones are often mistaken for her ears.

When she is not spewing her brains out working on freelance projects, she is looking out for visually appealing photos, videos and everything she loves.

Latest posts by Divya Suvarna (see all)