Know me – Freelance Artist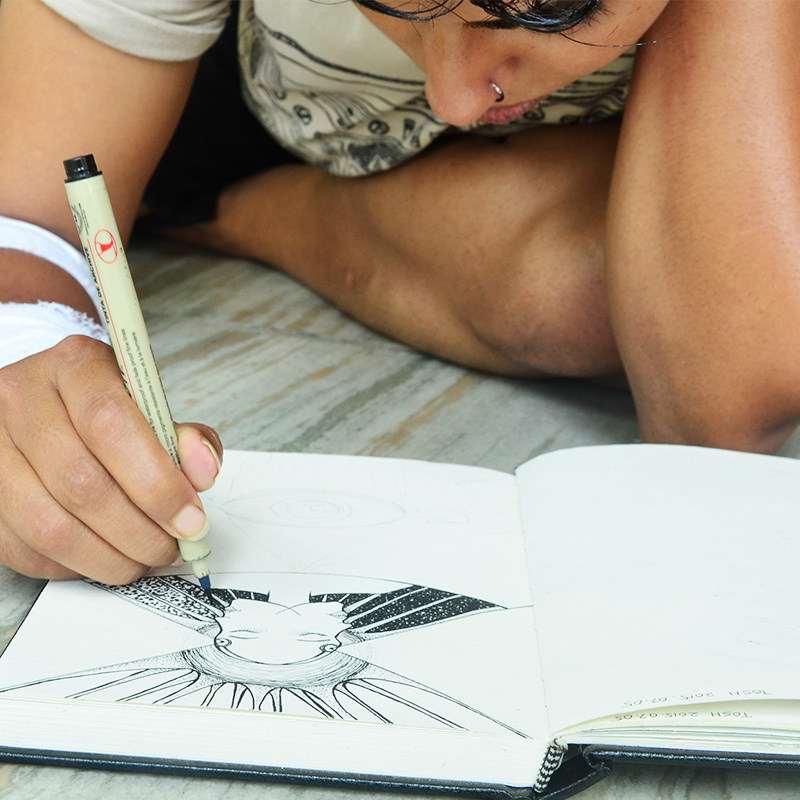 Divya Suvarna – Freelance Artist
I am Divya Suvarna, a Freelance Artist and Illustrator for hire based in Mumbai, India.
Drawing and Painting have been my passion and love ever since I found my own. Over the years, through a personally tumultuous adolescence and four years of engineering college (which I passed with a first class o.o;), few fun years working at Inkfruit and then finding my feet through freelancing as a graphic designer/illustrator, I've found Illustration to be my forte and solace. I love putting my broken visions on paper to see the worlds they unfold. Or bringing together a story and world belonging to another. Working with different people and different mediums pushes the extent of creativity and infuses a sense of unpredictability, which I enjoy.
I love visual media and work in a variety of styles. I do not think I have a style to call my own because I can't stick to one single style.
Everything must be tried!
Holler. Say hi. Or hire me.

Divya Suvarna, a random maniac, loves drawing, painting, designing and appreciating art in all forms. She is an avid music listener, so much that her headphones are often mistaken for her ears.

When she is not spewing her brains out working on freelance projects, she is looking out for visually appealing photos, videos and everything she loves.

Latest posts by Divya Suvarna (see all)