Plastic Tree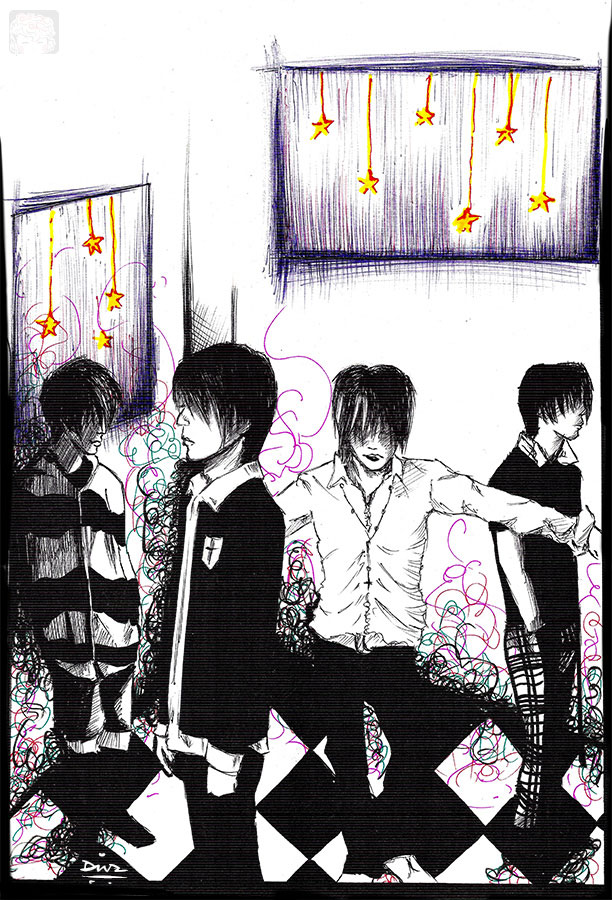 Plastic Tree
Plastic Tree is a Japanese rock band which formed in December 1993 in Chiba Prefecture, Japan.
I associate Plastic Tree's sound with Melancholy. If I had to describe what melancholy means to me, I would play you a Plastic tree song. Along with their excellent music making skills, Ryuutaro's (vocalist) melodic, interesting and child like voice adds to the ethereal and unique quality of their music.
Also Ryuutaro is an amazing cosplayer. He makes the best L (Deathnote). 😀

Ink + Ballpoint pens + Micro pens on paper

Divya Suvarna, a random maniac, loves drawing, painting, designing and appreciating art in all forms. She is an avid music listener, so much that her headphones are often mistaken for her ears.

When she is not spewing her brains out working on freelance projects, she is looking out for visually appealing photos, videos and everything she loves.

Latest posts by Divya Suvarna (see all)