Storyboards for music video Sleepsong by Yesterdrive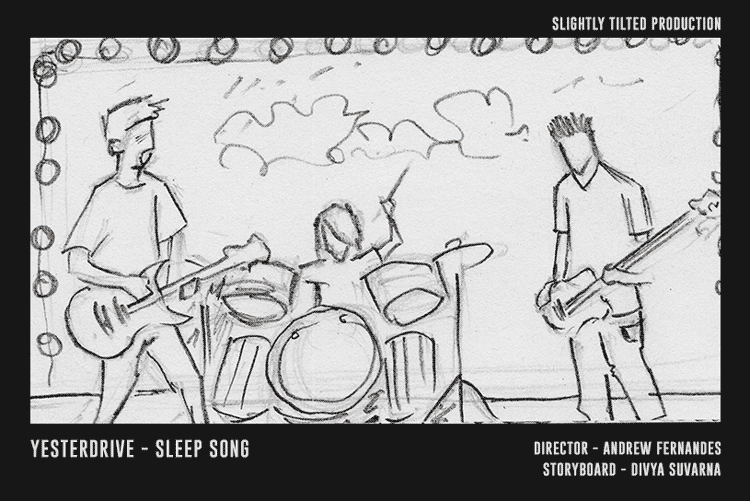 Yesterdrive Sleep Song Storyboard
Worked with fun lot at Slightly Tilted on Yesterdrive's Sleep Song storyboard. You can see a snippet of the storyboard out of the 100 boards which were made in 2 days.Directed by Andrew Fernandes.
Do check out Pepsi Unbox's Yesterdrive – Sleep Song right here:

Divya Suvarna, a random maniac, loves drawing, painting, designing and appreciating art in all forms. She is an avid music listener, so much that her headphones are often mistaken for her ears.

When she is not spewing her brains out working on freelance projects, she is looking out for visually appealing photos, videos and everything she loves.

Latest posts by Divya Suvarna (see all)